Here at 1 Dog At A Time Rescue UK we have put together some guidelines to ensure your new Romanian dog settles well into your home and family, not just in the first few days, but for the whole of their life.
First of all, thank you for opening your hearts and homes to one of our gorgeous dogs. They truly are amazing dogs, and with time, love and patience, will flourish and show you just how much love they have to give.
The first thing is not to overthink things
Many of our dogs have had to survive on the streets, so most do not want to fight, as to be injured on the streets, could mean death. So if you are introducing a new dog into the family, where there is a resident dog, just be as calm and relaxed as possible. They must meet in a secure area, so that will either be your garden or your house. The best place is in your garden. If you can, take your new dog straight into the garden once you get home, keep them double leaded and let them have a good sniff around and hopefully do their business. Once they have been out for a while, get someone else to bring out your resident dog on the lead. Let them have a good sniff of each other, then walk them around the garden together, and then into the house. Obviously, if there is any aggression (a bit of growling is ok), then you may need to keep them apart from a bit longer.
Your new dog is going to need a place to chill, by themselves, without being disturbed by other dogs or family members. Make them a den, an open crate is great, with blankets on all sides so they can snuggle in and feel safe. Under a table or just a quiet area in a corner, not right in the middle of the room, with everyone looking.
Patience and time is the key to these dogs. Some will fit in straight away, as if they have always been with you, but others will take longer, and others longer still, maybe even six months, it just depends what has happened in their past.
So, after many years of experience, we have come up with these guidelines, which we would really appreciate you following. This will give your dogs a solid basis to go forward and become nice rounded dogs. During the first three days, you must allow them to destress and sleep after their long journey.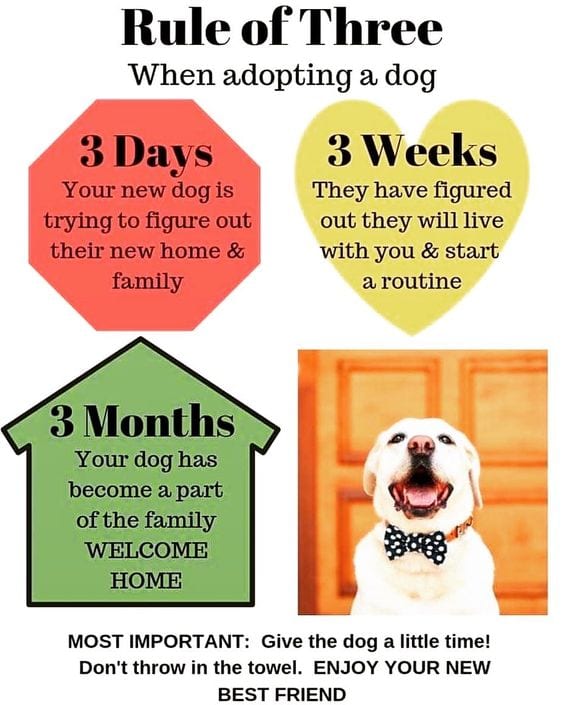 No Walking for the first seven days
The garden is plenty big enough for them to explore and get used to all the different smells. Remember, they have been in a kennel for most of their days, so the garden is huge. They may well be afraid of cars or have never seen them, so they will be scared of cars, bikes, lorries etc.
On the lead In the garden
For the first few days they must be on the lead. It is amazing how they will find holes that you didn't know existed. Also, if they are scared, they might try to escape, believe us, these dogs can climb if needed! If they are on the lead, it also allows you to get them back to you if they are scared and are hiding under a bush/tree. Always take some tasty treats, to reward them for coming to you.
No guests for a week
They need to get used to you and your family first. If your dog was at our Happys shelter or was in foster, they will probably have only met a few people.
Allow them their own space
Our dogs are used to being alone for most of the day. 
Do not allow them on the sofa or bed for at least a week, preferably two
They have never been on them before, so start as you mean to go on. They need to learn that their main bed is on the floor. This is crucial, especially with the smaller dogs. They need to know their place in the "pack": if you allow them the privilege of being on the sofa straight away, you could be making a "rod for your back" further down the line.  
If they do not settle the first night, you need to sleep on the sofa next to them, rather than them coming into your bedroom. Remember, most have never lived in a house, and are not house trained.
Make water available in various locations
After their long journey they will be thirsty.
Play music
Leave a radio on, or better still, use the relaxing music that is on the chat, and which we use at Happys.
Safe space
When your dog is in its safe space, it is very important that no one goes and disturbs them. They need to know that they can go to this place and really relax. So please do not disturb them, and make sure all family members know the rules, especially children.
Do what you always do
Carry on as normal, so they get used to it, you need to get them used to normal family life. Work for their future, so if you are not going to allow a trait in a year, don't allow it now. Start as you mean to go on.
Give them things to occupy their minds
Get them some special toys and treats that can be given to them when they are put in their quiet place. Examples of these include a snuffle matt, a Kong filled with pate and frozen, or filled with biscuits, a Lickimat and antlers. These are special treats and shouldn't be left around all the time. 
Toys
Only allow one or two toys at a time. Remember, they may well have never had them, and the older dogs will probably not know what to do with them. If they are playing with them, don't try and take it away, it is theirs and is now precious and to be guarded. If you want to get them used to things being taken off them, offer another toy in its place.
Let them do things at their own pace
Please remember that time, patience and of course love is the way to a happy, healthy dog. If you follow these guidelines, it gives them a great basis to move forward. They are precious, and we love each and every one of them.
In the house
The dogs will not know what vacuums, washing machines, televisions, and electric appliances are. Most are not used to children, so please try to keep them calm and not allow them to scream or shout too much for the first week (I know this could be difficult).
Finally
You have made it to the end of the first week, and it will feel as if you have had the dogs forever. Please do not forget it is just seven days.
Right, it is time for their first walk. Make sure they are double leaded, and if possible, take them to somewhere quiet for the first few walks. It only has to be for a short time; their senses will be in overdrive, so a 10/20 minute walk will be plenty. Build it up from there. If you have another dog, then your new dog may be quite happy to do a longer walk.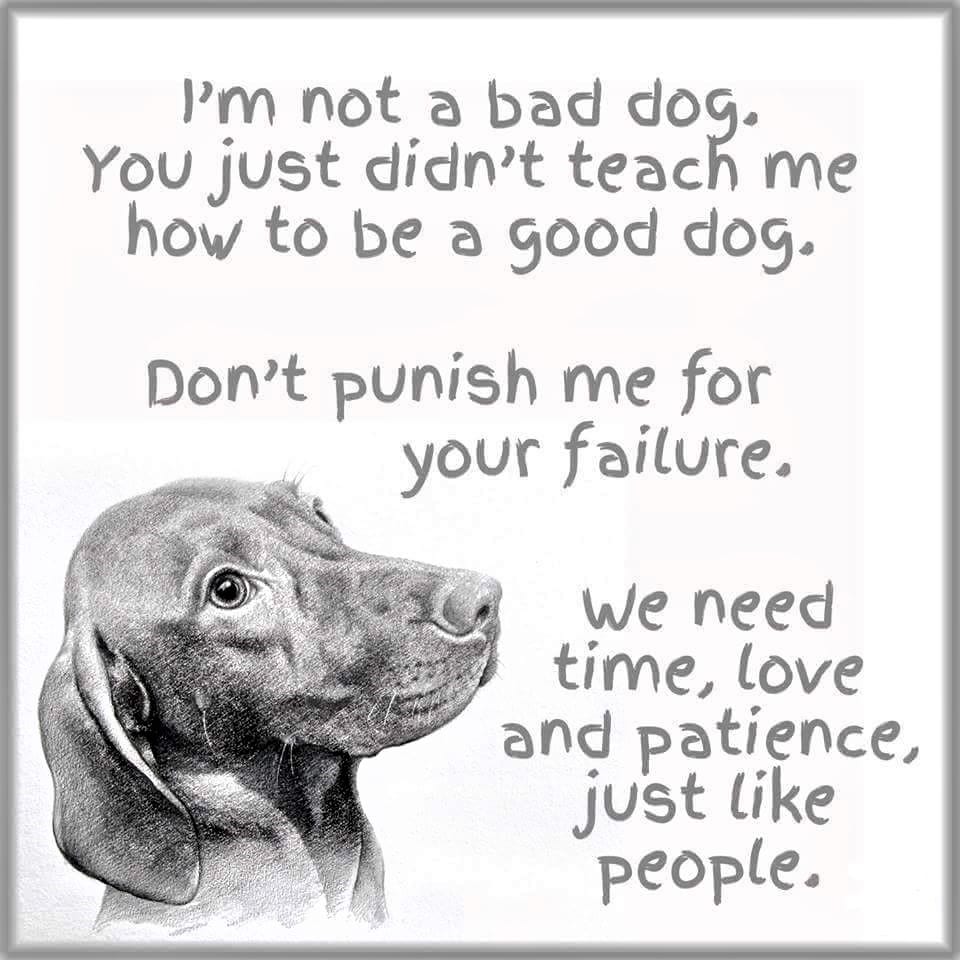 We hope you find these guidelines useful. We are not trying to stop your enjoyment of your new dog or pup, but to enhance the experience, and make it as enjoyable and easy for you all.
Have fun, but if you need help, please use the adopters and fosterers page to ask questions. They have been through most things. For anything more urgent, please get in touch with the team.