Here at 1 Dog At A Time Rescue UK, we could tell you hundreds of stories about our dogs. But have you thought, really thought about what like is really like for a lot of them?
Imagine a place where dogs are treated more like vermin than companion animals and where every day is a constant struggle for survival.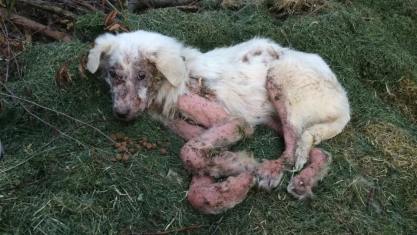 8 month old Alisha was found close to death with a heavy chain and padlock around her neck that her owner hadn't bothered to remove
Imagine a place where puppies are regarded as disposable commodities, unnecessary mouths to feed and are often dumped and left to fend for themselves.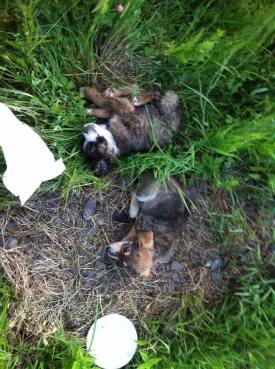 Emaciated, dehydrated and full of ticks, worms, fleas and fly larvae, 6-8 week old puppies William and Sidney were found on a rubbish tip. Our vet fought for hours to save them but sadly only Sidney survived.